buy now


0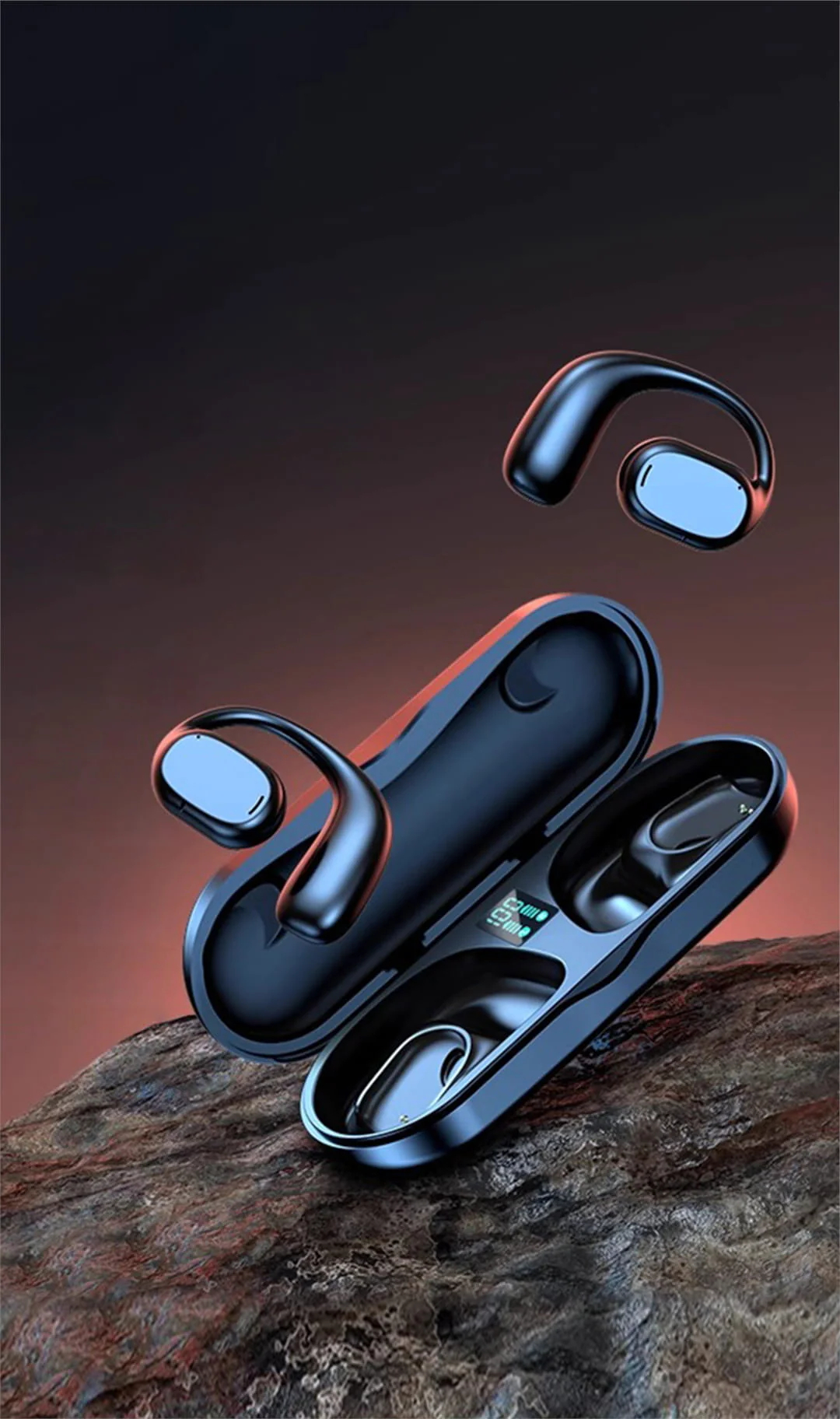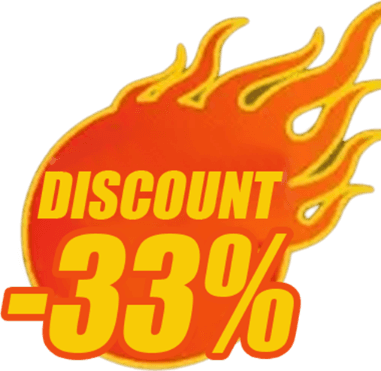 Fingerprint Control

Microphone calling

High-Quality Audio
Buy Now

Six
Reasons to
Choose Headphones
New Conduction Headphones
Ergonomics

Hidden in the ear without
flashing lights,

Power Display

Check the battery level at any time.

Play for
24 hours

It can play continuously for 24 hours
with a charging compartments,

13mm
dynamic horn

Thousand yuan HiFi sound quality, solid and powerful bass

Auto-pairing

When you take out the earphones, they
will automatically pair with your phone.

Bluetooth 5.3

reduced power consumption by nearly 50%, longer battery life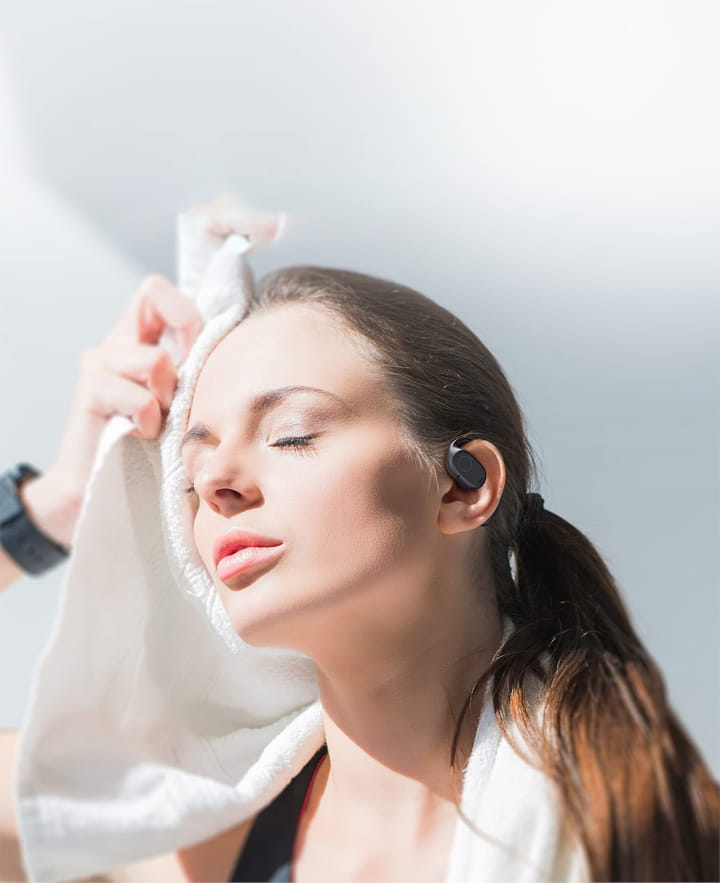 True open ear Headphones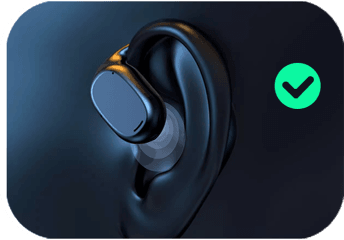 Open Ear Design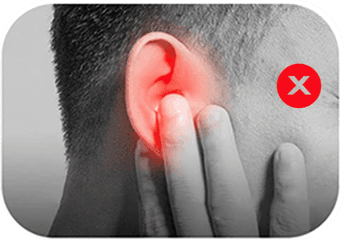 Other In-Ear Earbuds
The earbuds can be gently and firmly placed on the top of the e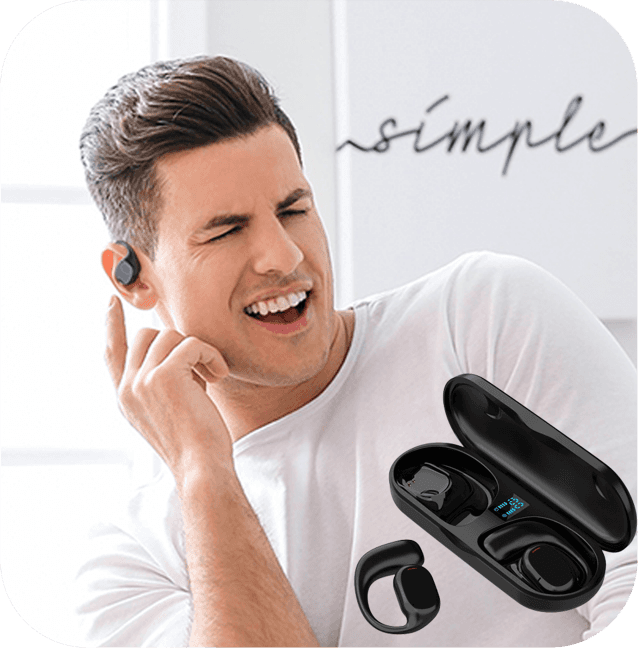 Single click
Addition and
subtraction sound

Double click
Play/Pause
Answer/hang up

Long press for 2 seconds
Previous/Next song
Buy Now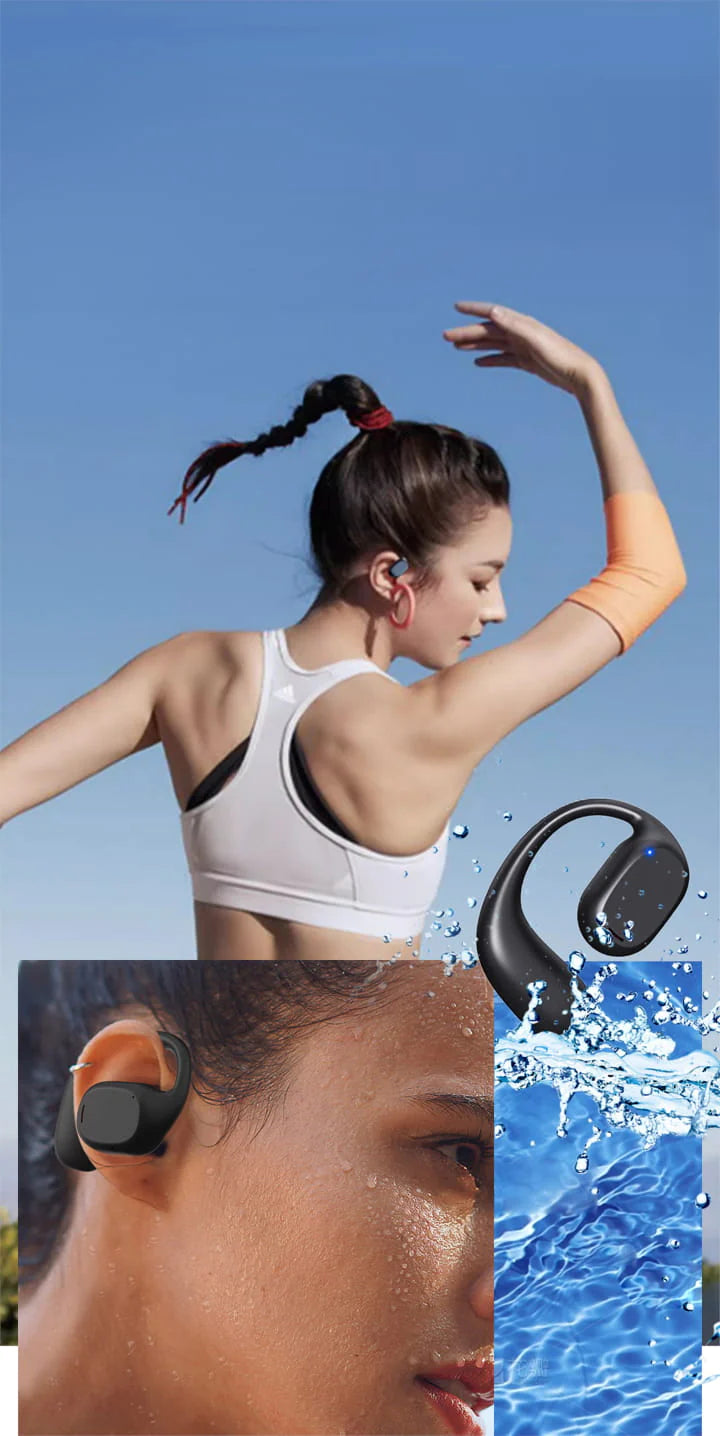 Stable and not easy to drop
A New Way of Hearing!
Born for Sports!
24H
Playtime Digital Display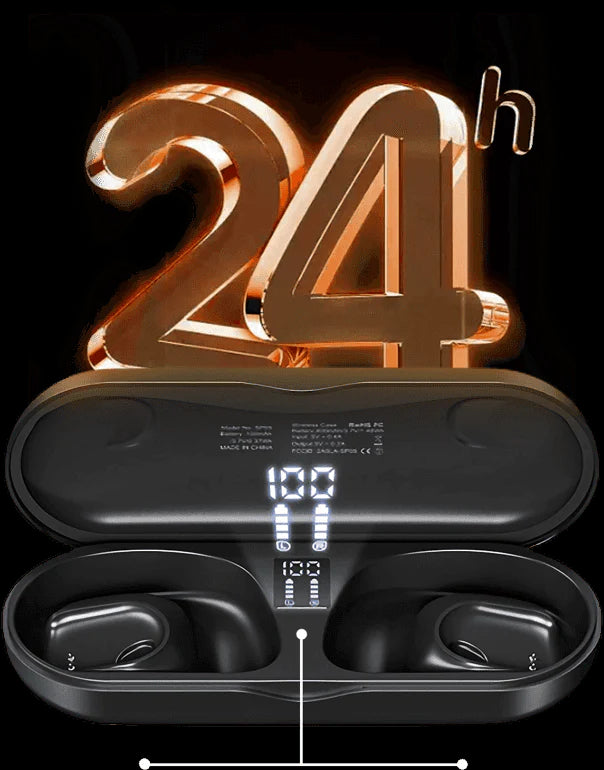 Enjoy 24 hours of playback on a single charge and an additional 24 hours with the charging case.
The LED Power Display keeps you informed about the battery status, so you never have to worry about running out of power."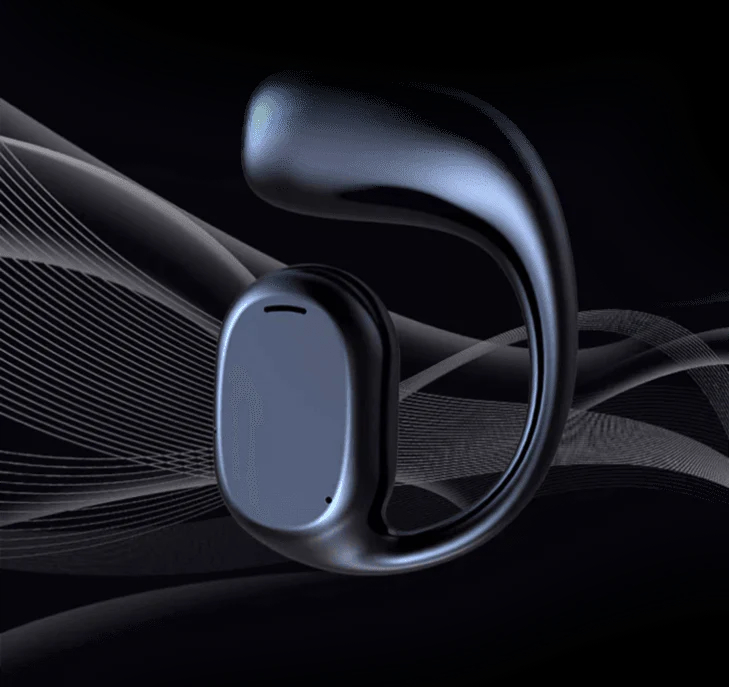 Adaptive Qualcomm aptX
Acoustic structure cavity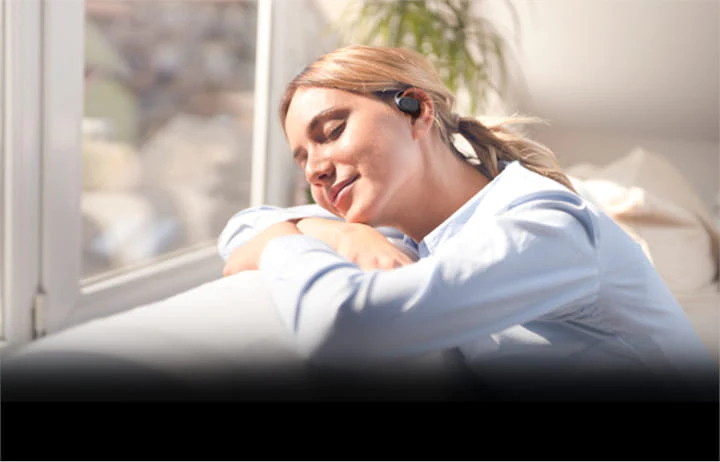 The wireless ear clip bone conduction earphones are equipped with ear hooks, which can fit your ears comfortably for a long time.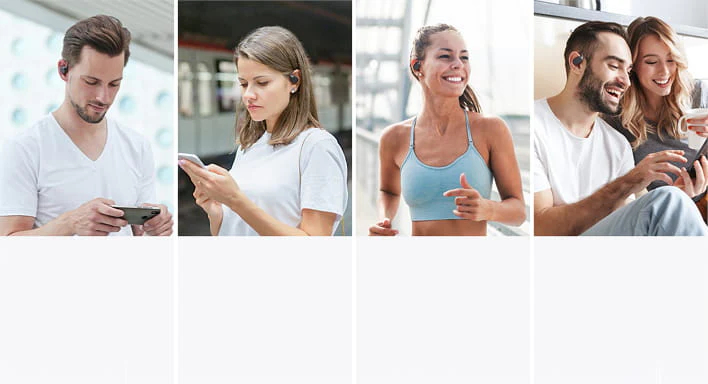 Support gaming mode, lowlatency and voice recognitionlocation
Never miss important notices
Pay attention to thesurroundings when exercising
Listen to music and still beable to talk
The open-ear design of the bone conduction earbuds helps you be aware of your surroundings. Whether cycling, walking, running, exercising or playing sports, stay aware of your surroundings and stay safe.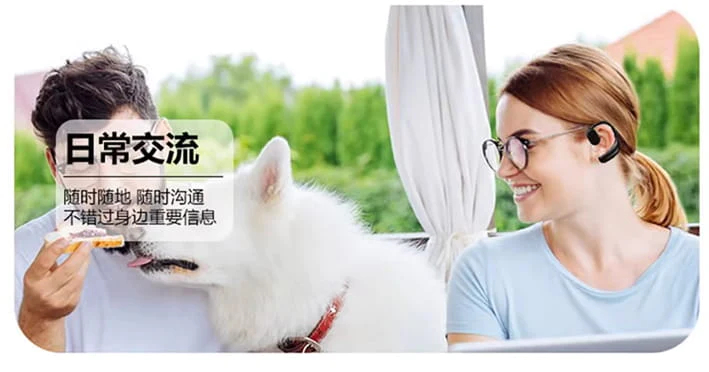 Comfortable
to wear
Clear calls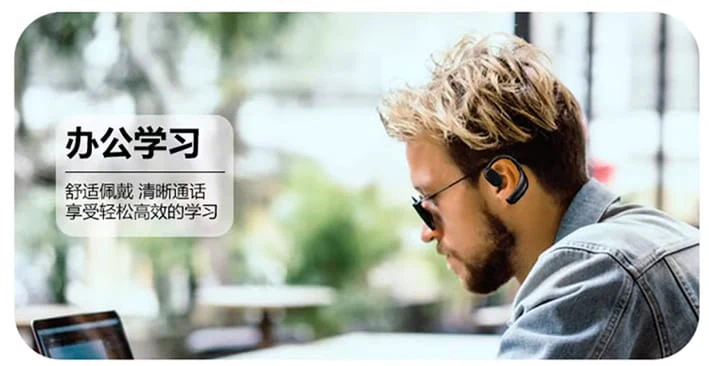 Comfortable
to wear
Clear calls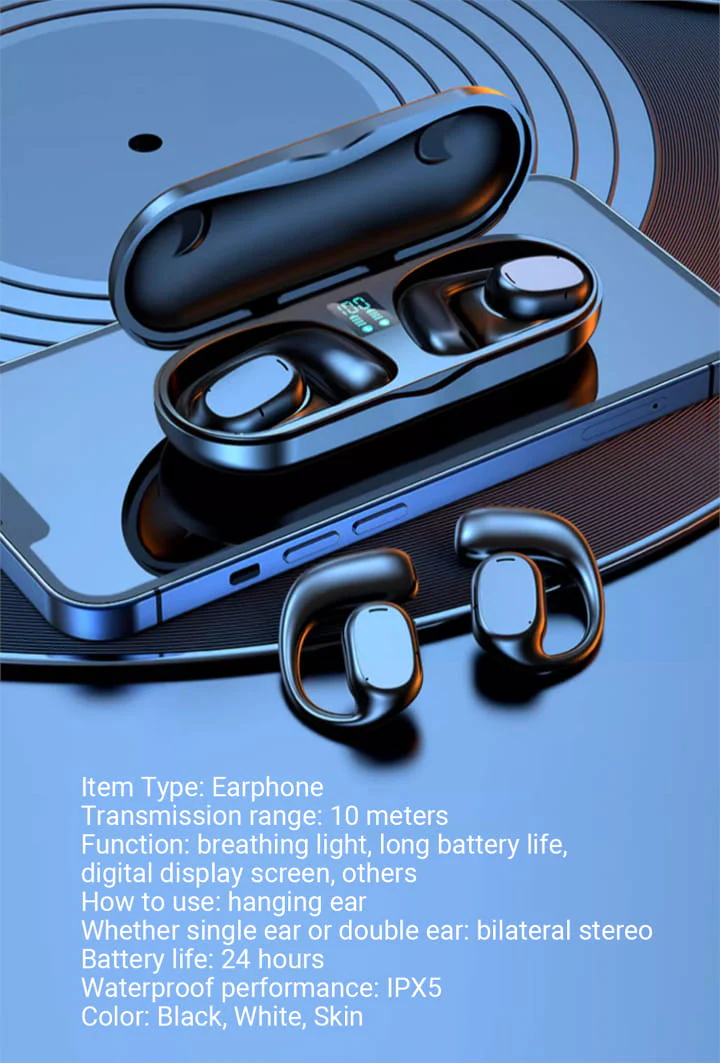 SPECIFICATIONS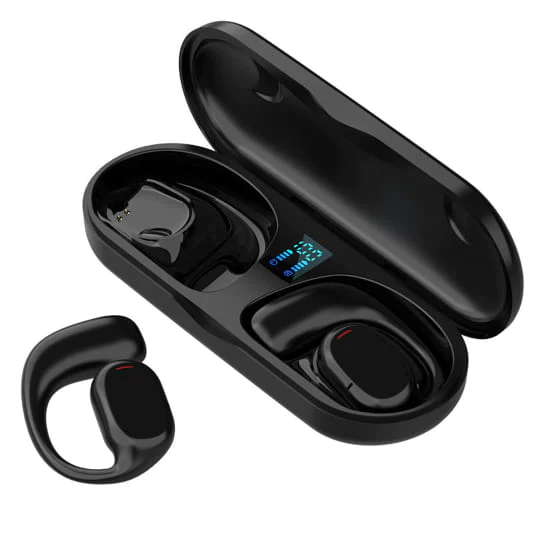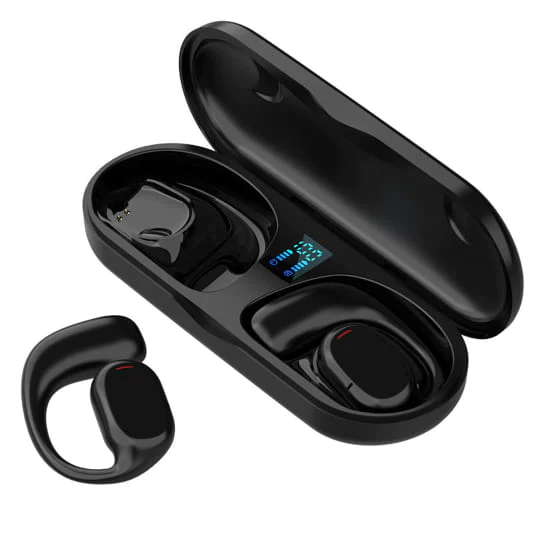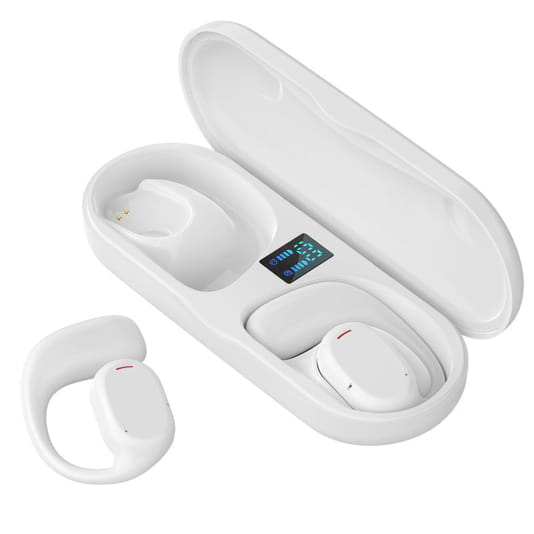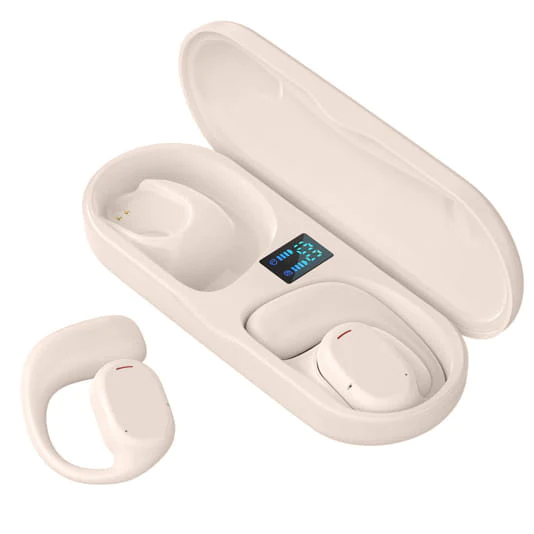 QTY :


Add to cart
BUY 2, GET 10% OFF!
Buy Now


More users choose to buy two pieces

Added successfully!